J

amie Valvano was in the arena on April 4, 1983, when her father, legendary basketball coach Jim Valvano, cut down the nets after winning the NCAA National Championship. North Carolina State's defeat of the heavily favored Houston Cougars is still included as one of the top 100 greatest moments in sports history. A mere 10 years after this dream come true, Jim would find himself battling terminal cancer. Jamie left college and traveled with her father as he continued to work for ABC and ESPN as a sports commentator. Jamie watched in awe as her father accepted the Arthur Ashe Courage Award at the inaugural ESPY's on March 4, 1993. During his final speech, Jim announced the creation of The V Foundation for Cancer Research.
After graduating from North Carolina State University, Jamie worked for The V Foundation for Cancer Research in its formative years, and helped to establish the organization that has now awarded over $225 million to cancer facilities across the nation. After giving birth to her second son, she once again faced significant challenges when it was revealed Grant had suffered a stroke prior to birth. In the midst of navigating her new normal, Jamie discovered a lump in her breast. In 2005, at the age of 33, Jamie was diagnosed with breast cancer. As a result of ground breaking research, doctors were able to uncover the genetic mutation that she had inherited from her father, and create a course of treatment that would increase her odds of survival. The prophetic words her father spoke "We are establishing The V Foundation for Cancer Research. It may not save my life, it may save my children's lives, it may save someone you love," took on an entirely new meaning as Jamie faced her own battle with the disease.
Unlike her father, Jamie lacked the necessary courage needed to face her own diagnosis. 13 years would pass, before she would experience her own "cutting down the nets" moment. Today, Jamie candidly shares the trials and triumphs that led her to identify the essential elements necessary to living an extraordinary life. Individuals cannot help but be inspired by the open, honest, and often heartbreaking lessons shared by this survivor.
Ready to Book Jamie for your Event?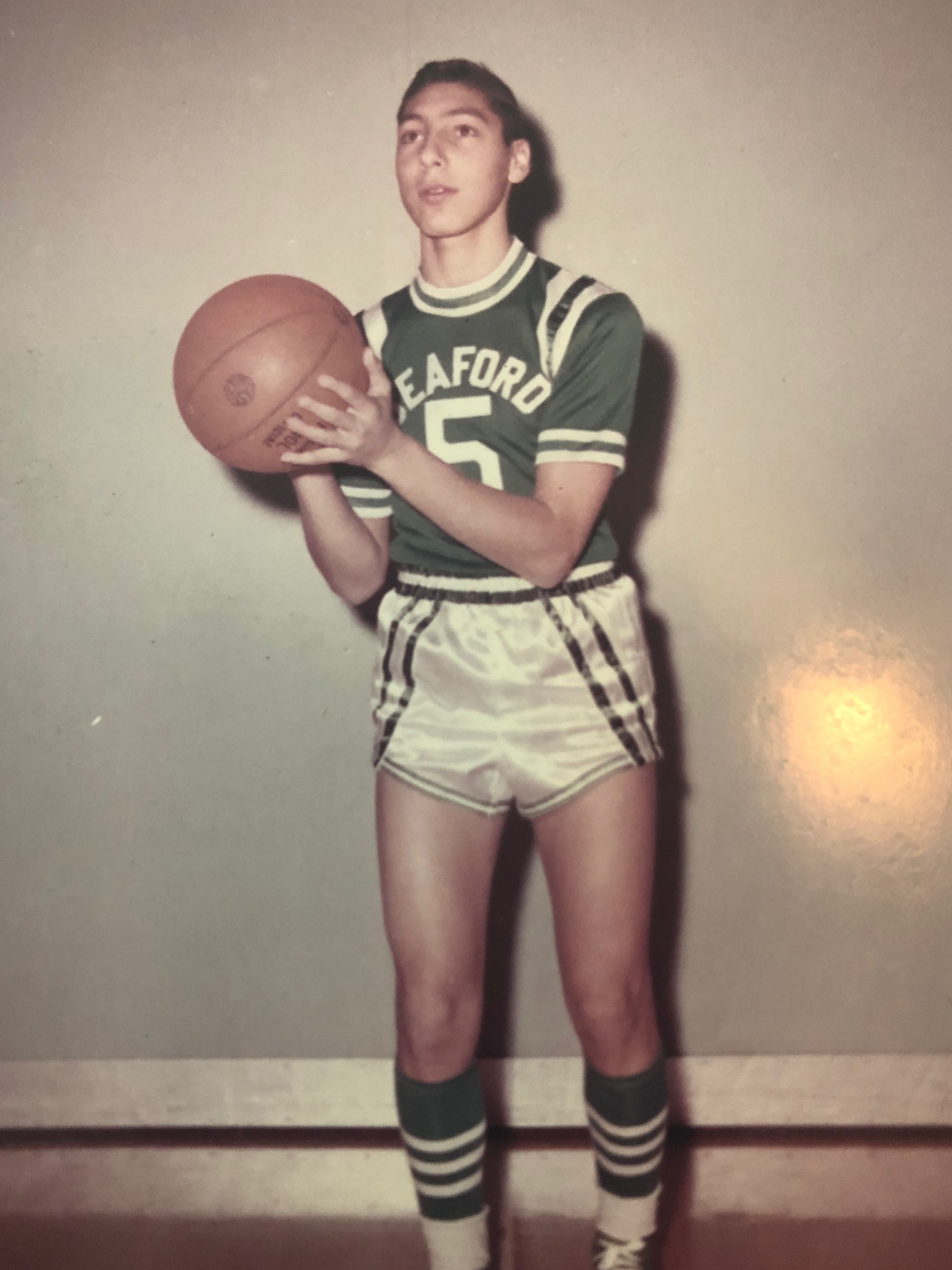 Jim Valvano on the Seaford High School Basketball Team in Long Island, NY.