Your words were amazing,  and forever changed my life in the best way. You brought me to tears, and I think this is a good thing.  I would definitely want you on my team. 
---
Sherry Vivona
Enterprise Account Executive at SingleStore
You were terrific last week. Your Dad is proud and you show us all the Valvano courage and relentlessness in any fight…especially through cancer.
---
Beverly Perdue
Former Governor of North Carolina
Jamie is inspiring to many…with her impactful storytelling and sharing of incredible life lessons, she creates emotion among an audience where you can feel the positive energy of hope.
---
Paula Henderson, Senior Vice President
SAS US Commercial and Public Sector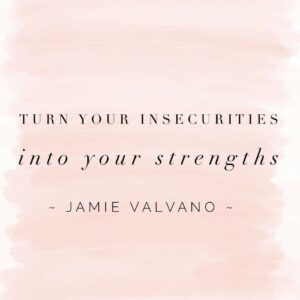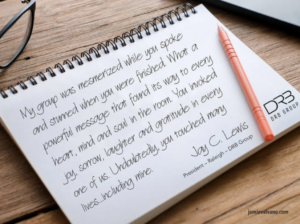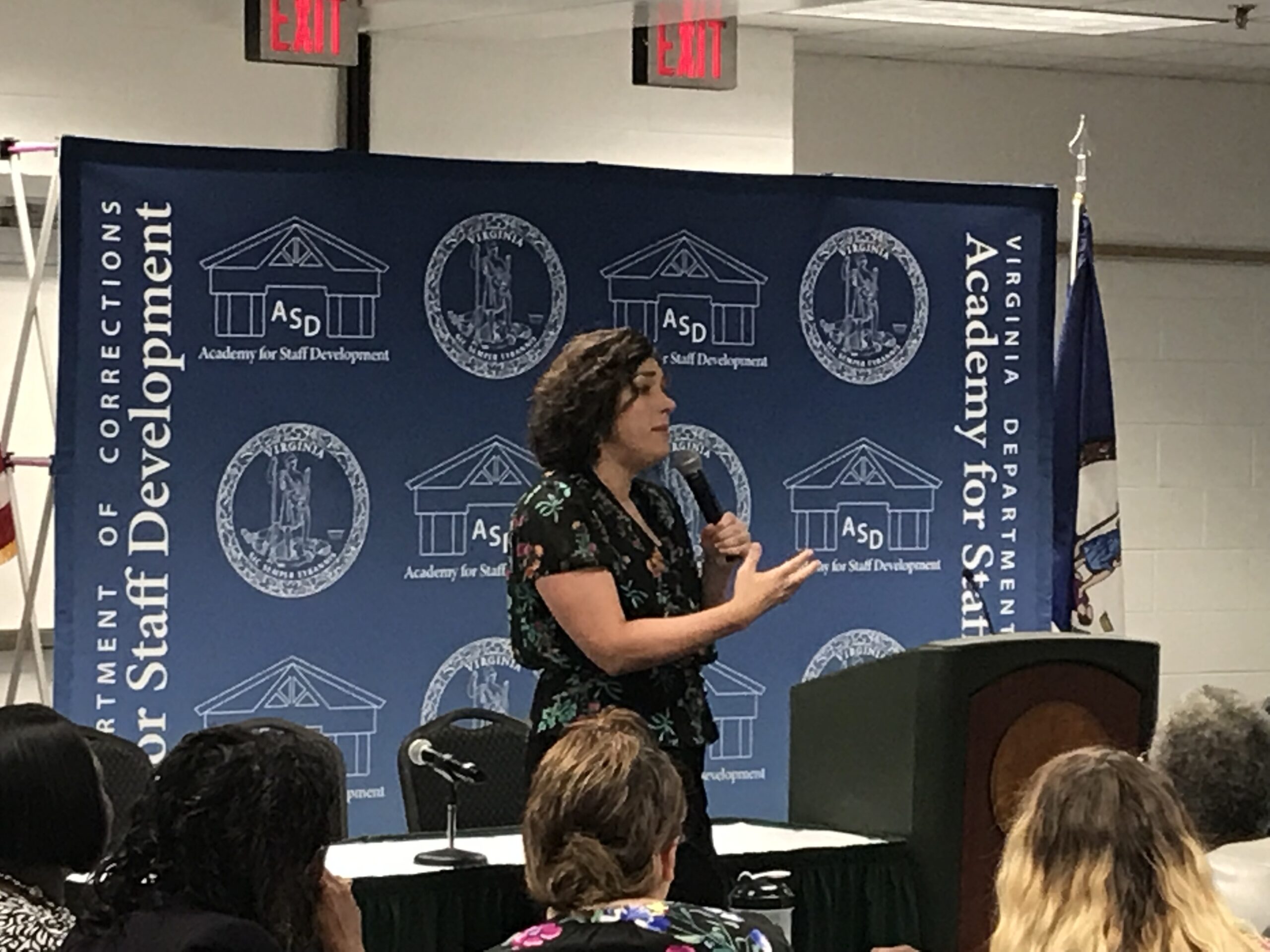 Passionate and inspiring! Jamie provided a moving personal journey that captivated and motivated our audience. She was such a joy to work with leading up to the event and we can't thank her enough for the time she took to understand our organization and then intertwine her incredible story with our own. It was everything we hoped for a more!
---
Tracey Sheriff, CEO
Autism Society of North Carolina
Jamie's message of life after the diagnosis of cancer is powerful in the true meaning of hope and understanding survivorship. She is able to connect with audiences of all ages and her message is captivating as she connects with the human spirit in each of us.
---
Kevin W Sowers, MSN, RN, FAAN
President, Duke Hospital
Jamie is an inspiring and relatable speaker. She spoke at our NYC offices to a packed room about what she learned from her dad, and from her own journey as a breast cancer survivor and mother of a special needs child. Her message is uplifting and empowering, as she's turned all of her trials and tribulations into a mission to help others rise up and make an impact. My team is still buzzing from her talk. She made a lasting impact.
---
Lisa Stockman, President of Communications Business
Syneos Health
I heard Jamie's commencement speech at William Peace University, and it was beautiful. Jim Valvano's inspirational "Don't Give Up," ESPY speech is a moment in time that none of us will ever forget. Today, his daughter, Jamie Valvano gave the speech of her lifetime, and had her "victory moment" as a survivor, showing that she didn't give up and that miracles can happen! I've now listened to her speech 3 times today, and I am so glad I recorded it, as I now can say that I was there when she made history.
---
Erika Schneeman Ressler
Audience Member
Thank you again for last night. I thought I was prepared for your speech, but I wasn't. Last night you made everyone think. You made us all laugh, and you moved everyone. Many of us, including me, were reaching for the tissues at some point. I believe your father was watching over you last night and was very proud of his little girl. His spirit lives on through you. I was honored to share the podium with you.
---
Ron Howrigon, Owner
Fulcrum Strategies