A Journey of Recovery
There are universal stages of grief that seem to be experienced by individuals from all walks of life. However, I believe the process of healing is quite personal and entirely unique. When Ted and Lisa Miller lost a treasured friend to cancer on September 25, 2018, I knew there was little I could say or do to lessen the pain. Unfortunately, a magic formula to bring forth complete restoration has yet to be discovered.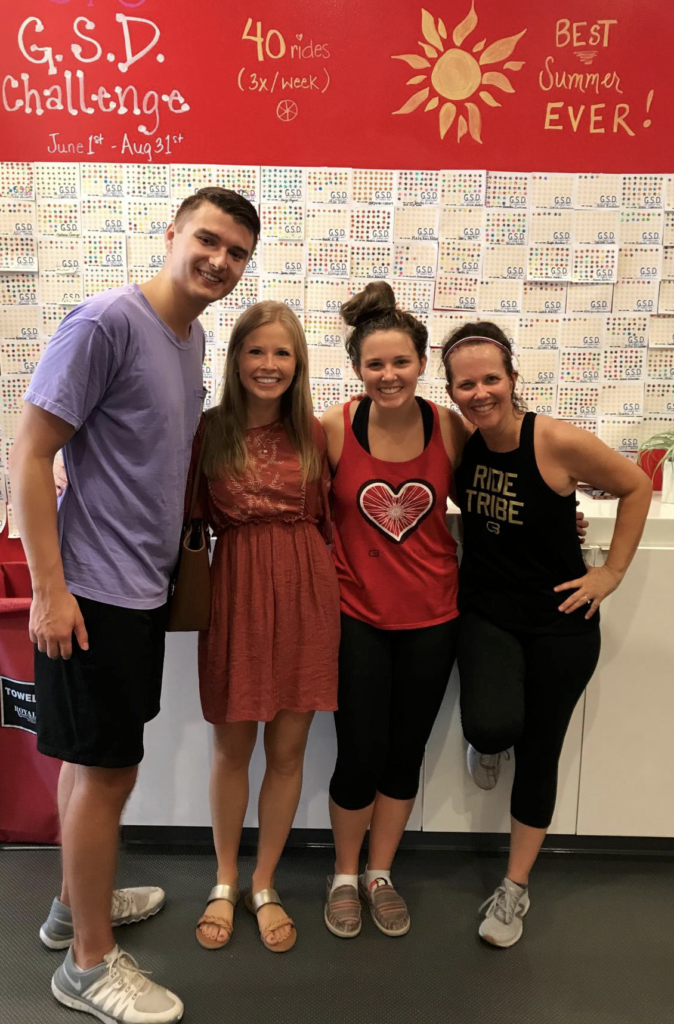 Lisa started cycling when a broken foot left it hard for her to run. Many activities were put aside in order to support their friends, Chaz and his family, during their battle. Noticing her absence, a Cyclebar instructor reached out to express how much she missed seeing her in class. Lisa shares, "I finally went back after Susan reached out. I sobbed through every class. Ugly. Bawling. Crying. The lights would go down, the music would pump, my feet would start pedaling, and the tears would just fall." I appreciate the vivid description of how she pushed herself, "to keep cycling…to keep crying…and to keep grieving."
Lisa reached her 100th ride in May. An overwhelming sense of gratitude enveloped her, not so much because she had accomplished a goal, but because there was powerful evidence of her journey of recovery. Having found a healthy activity and an encouraging tribe, she has adopted a new vision of reaching her 250th ride. There are times when motivation is lacking and Lisa thinks to herself, "Chaz would love to be cycling right now."
Each of us will encounter quiet seasons of reflection and rest, but I have found that ACTION is an essential component to moving past heartache. As we participate in the land of the living, we come in contact with individuals that bring transcendent light into the darkness. New talents, interests, and passions are unearthed as we force ourselves beyond what we thought possible.
Lisa powerfully displays that grieving and abundantly living can simultaneously occur. I have been longing for my Dad for over 25 years, and yet his presence is felt in every moment I draw breath. One day you wake up and recognize that the lingering sadness has partnered with a newfound joy and purpose.
Lisa (far right) celebrating with her family after accomplishing her vision.