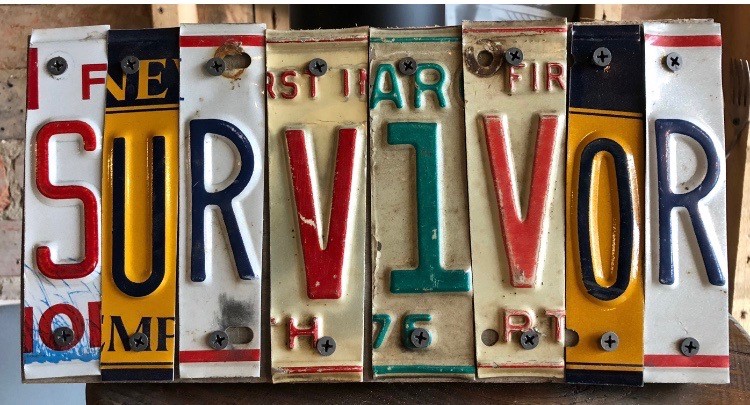 Share Your Struggles
WARNING: If you are looking for a lighthearted blog to brighten your day…this may not be the one for you.
I recently met with a group of women on a business retreat. One of the team activities they participated in was identifying their personal strengths and insecurities. Self-examination is a worthy endeavor, and often allows us to release some of the false beliefs that are holding us back. However, I felt the need to add to this activity by speaking my own truth that has been uncovered through years of suffering.
Public speaking and writing has forever been on my heart. As life continued to deliver blow after blow, I was far too battered to even consider that I had anything of significance to say. Looking at me today, you might not see the scars hidden to the naked eye. Standing before you, is a young girl holding on to her Dad's hand praying that he will not leave. The ever present grief of knowing that my precious son will never be what I had imagined, continues to battle against the loving Mom that is beyond grateful for her special child. The scars across my chest that remind me not only of the 9 hour surgery that saved my life, but also of the cancer gene that I inherited from my Dad. The naked ring finger on my left hand whispers daily, "You failed to keep your family together." These are but a few of the insecurities that I carry with me, and I allow them to make me feel that I am not worthy of your attention.
As I travel across the country meeting amazing people from all walks of life, I find that the common thread of suffering is part of the human condition. My health battles allow me to relate on a deeper level to the woman that is trying to regain her own health. When a husband tells me a story about saying goodbye to his wife due to illness, I deeply understand his loss. As we embrace, I like to believe that I offer him a picture of someone that thrives after losing a loved one. Allowing others to see the cracks and holes left by my own hardships, gives them permission to release their own pain. The very things that made me feel weak and uncertain, allowed me to tap into my own power. I am able to confidently connect with others BECAUSE I grieve, struggle, fall down, get back up, and begin again.
Allow your BUTS…the things that you believe are your obstacles…to become your BECAUSES…you are powerful beyond belief BECAUSE of what you have lived…and those truths that you discovered need to be shared with others.